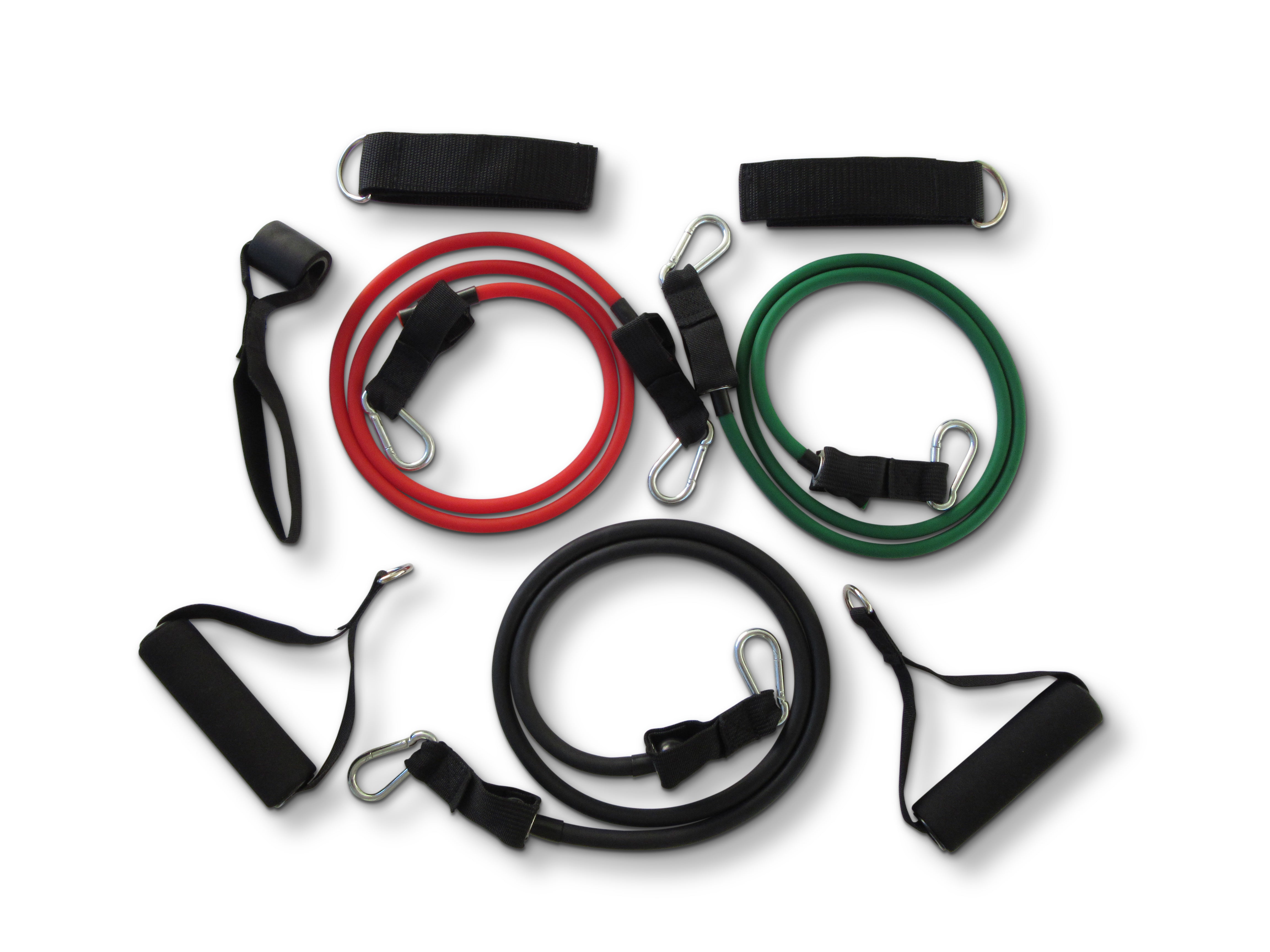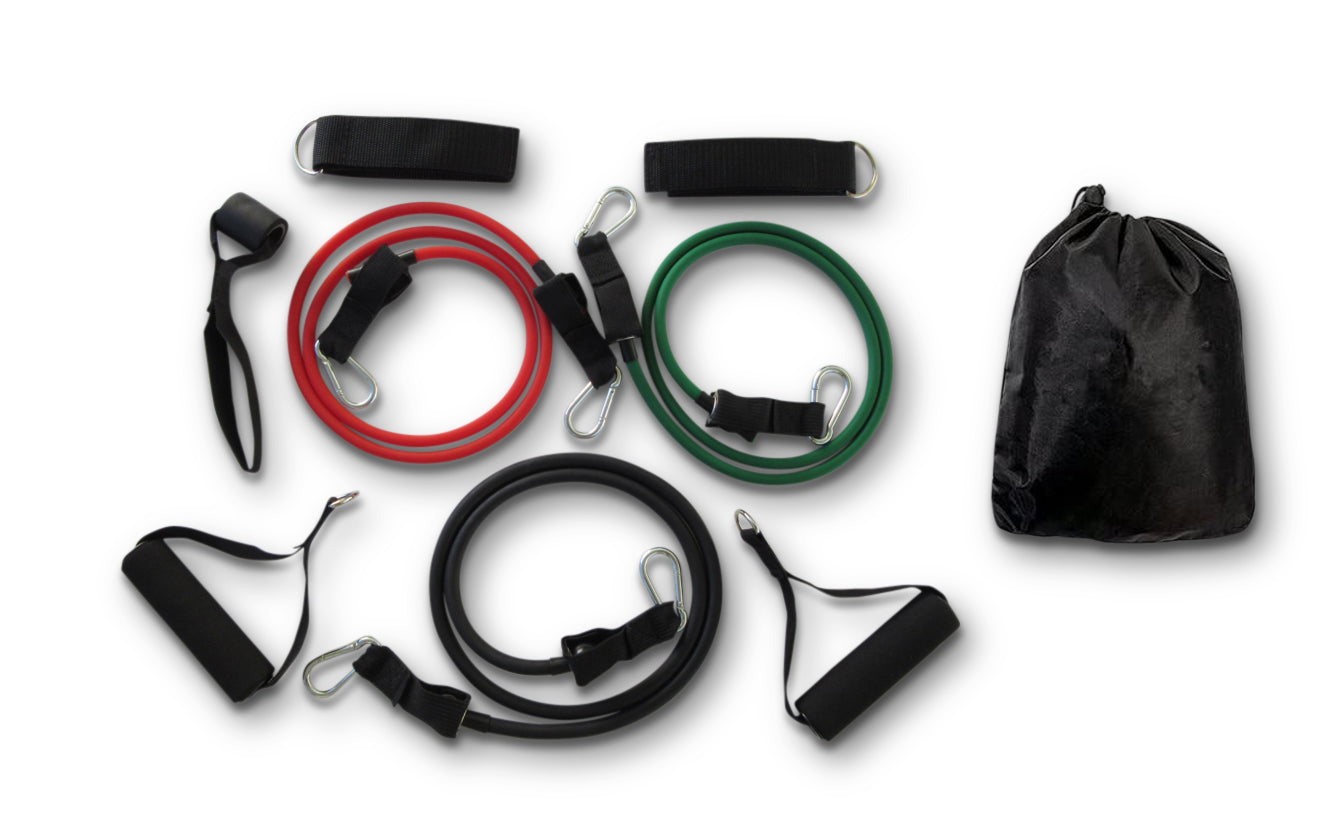 UNIT NINE Resistance Band Set
$27.00
Hi There,
I'm the ideal partner when you are at home or travelling and the gym is just not within reach. I've got you covered whether you are interested in some general conditioning exercises, rehabilitation after an injury or a lifter who wants to add some extra resistance to those biceps & triceps moves. 
So what does your home gym pack consist off:
2 x Soft foam rubber handles

2 x Ankle holder

1 x  Easy fit door anchor 

3 x Bands providing three different levels of resistance

Carrier bag
DO NOT USE IF YOU HAVE A LATEX ALLERGY
Warning
Always seek professional advice before performing any physical activity.
Use your gym gear only as intended.
Always inspect your product for signs of wear/nicks and tears before every use. If any, do not use.
Perform exercise in a slow and controlled manner, rest regularly and make sure you stay hydrated.